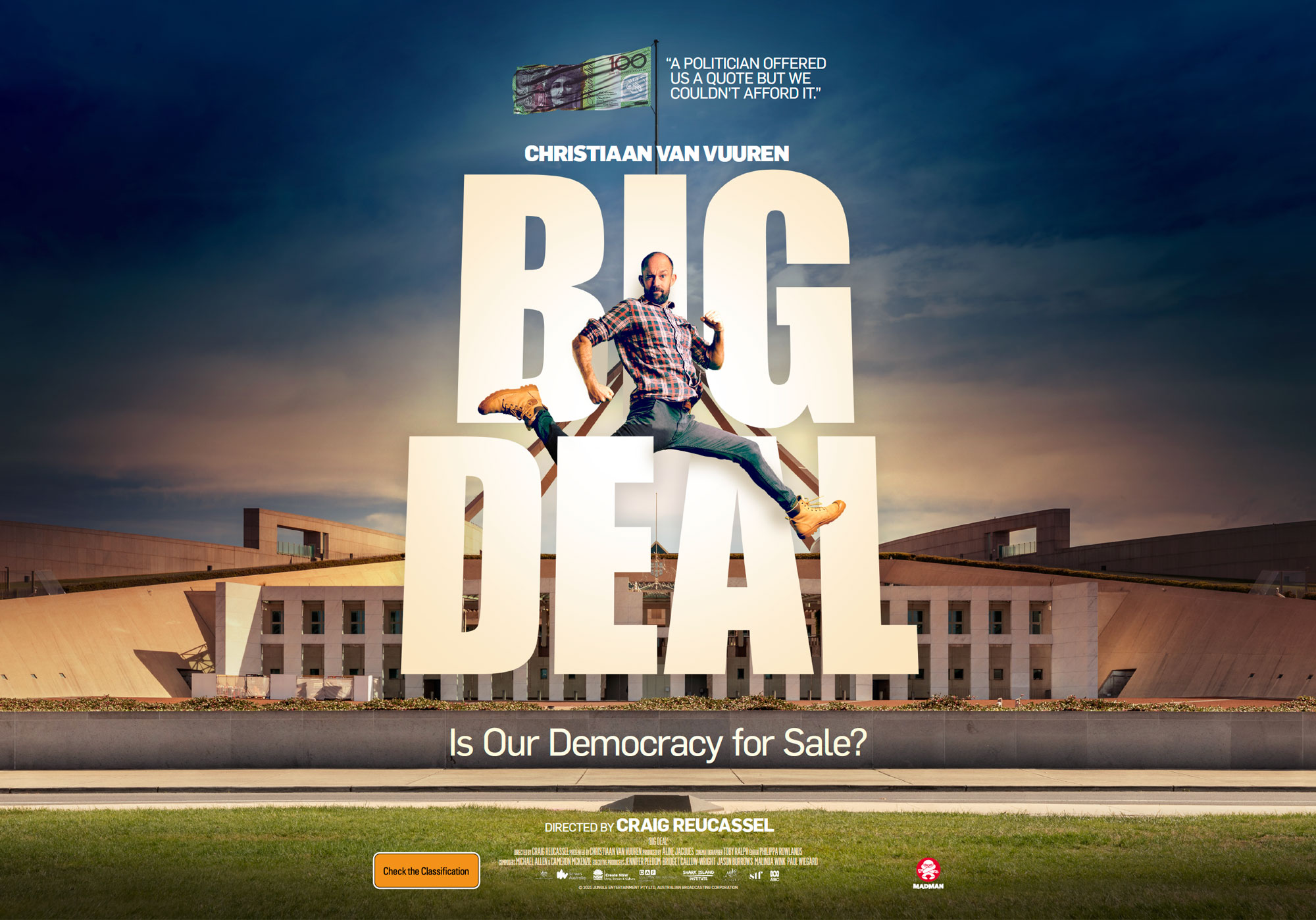 Big Deal: Is Our Democracy for Sale?
Directed by Craig Reucassel and produced by Aline Jacques, Big Deal focuses on how money infiltrating our political processes, and the influence of corporate lobbying, is an issue of growing concern for Australians. Big Deal is leveraging the power of documentary film to shine a light on these challenges and demonstrate ways to improve fairness, transparency and confidence in our democratic system. The Big Deal is scheduled for national release in September 2021.
Funding area: Accountable government
Grants
$50,000 (2020)
Impact Campaign
$50,000 Signature grant (2020)
Mannifera was an early funder of the Big Deal's social impact campaign that works strategically with civil society partners pursuing critical democratic reforms, provides communities across Australia with strategies to participate in democratic renewal, engages with partners to support democratic institution building, and increases young people's interest and participation in democratic processes.
The Big Deal documentary and its impact campaign exemplifies the power of alliances between film-makers, civil society organisations, philanthropists, corporates and media to support groundbreaking films that can shift consciousness, behaviour and influence policy. This project offers a fresh and timely lens on the functioning of our democratic system.